Cartridge Dust Collector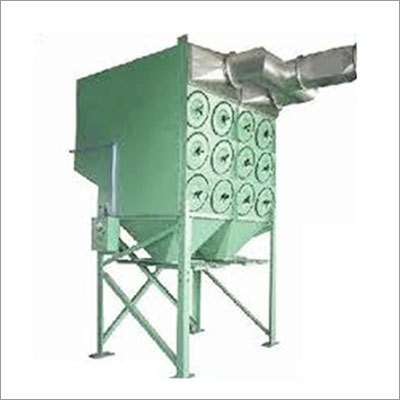 Cartridge Dust Collector
Product Description
Cartridge Dust Collectors have been specially designed to collect and remove industrial dust. The filter part of these dust collectors consists of pleated filter, metal frame and base. These adopt sinter plate based filtering technology to capture fine dust particles. Big filter area of these systems guarantee about their long working life. Silicon rubber made silicon strip of these dust collectors is highly flexible and can endure high temperature. Precise diameter, compact shape, accurate dimension, space saving structure, Eco friendly operating mode and long functional life are their main features. We are a renowned manufacturer and supplier of stainless steel Cartridge Dust Collectors.
Cartridge Dust Collectors Features:
Long service life
High performance level
High temperature proof design
Accurate dimension
Specifications:

The offered dust collectors possess 99.9% efficiency level.
It can generate 300 to 13900 m air volume per hour.
The body of these products is made of standard grade carbon steel.